Welcome to The Liberated Eater!
Welcome Video From Cindy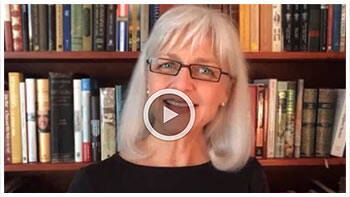 13 Core Beliefs, 4 Core Behaviors:
Welcome to The Liberated Eater! I'm Cindy Landham - wellness coach and recovered crazy-eater. For over 30 years my life revolved around dieting and compulsive overeating; I felt hopeless and helpless to change it. Fifteen years ago I stumbled into freedom in the most unexpected place - a place any of us can go! If you're weary of worrying about food and weight, if you want a peaceful, healthy food-life, then you've found a home – a coach and a community of people who completely understand.
The good news is: You can stop obsessing over food and the number on the scales. You can stop gaining and losing the same pounds. You can find a comfortable way of living with food that will work for a lifetime. You can enjoy living in your body again!
It's time for a change – for lasting health, sanity and freedom!
Our quick SURVEY will help you know if Liberated Eating is a good fit for you…
3 POWERFUL TOOLS YOU CAN USE RIGHT NOW
Reaching the weight you want takes FOCUS - especially in our busy, food saturated culture! These short, powerful messages will come to your inbox each Monday, Wednesday and Friday to keep you on track even when life is crazy...
THE VERY IMPORTANT WHAT IFS…
What would happen if you stopped dreading this struggle and began to consider that it might have great meaning in your life?
What if you began to view this journey, not as a weary soldier battling an arch enemy, but rather as a devoted dancer or athlete gaining strength and grace with time and practice?
What if this path is nothing short of the beginning of you knowing and loving yourself like you never have before?
What if this is the very door through which you will become your best-self?
What if this is the most important life-work you've done in a very long time?
SHORT PODCASTS – INSPIRATION & INFORMATION
GREAT READS FOR OUR JOURNEY TO FREEDOM
There is certainly no shortage of material on "losing weight"! Our challenge is to find the good stuff - material that is trust worthy and life-giving. This short list will get you started.
THINGS PEOPLE SAY…
I really wanted to let you know how much your coaching changed my life. I'm truly a "new" person and it feels so good!
Blessings, Laura Cordray
(I just received this note from Laura, 4 years after she attended workshop)
Truthfully, TLE has totally changed my life and I'm so excited about it! I look at food differently now, asking myself which choices will make me feel great. I still eat sweets sometimes, but they are no longer the center of my world or something to be devoured compulsively. Almost all the time now I eat when I'm truly hungry, I savor each bite and I realize when I'm satisfied. That's when I stop, because I know I can eat again the next time I'm hungry. I'm learning the difference between hunger and craving. I'm learning that there are no "good" and "bad" foods, but there are foods that will help me reach my wellness goal sooner - and that knowledge has led me to explore new foods and to even do some cooking!!! I still can't believe what has happened to me.

Caroline Jones
MAKING THE CHANGES YOU WANT TO MAKE – 2 SERIOUS RESOURCES
12 LESSON AUDIO WORKSHOP
This workshop is the backbone of TLE. This is where you get the principles, tools and step-by-step help to build a firm foundation for the peaceful, healthy food-life we've all been wanting.
This book is born out of years of seeing lives changed in TLE Workshop. It contains all the concepts of liberated eating and many stories of those who are walking this journey to freedom.
MEMBERSHIP – THE KEY TO STAYING ON YOUR JOURNEY
JOIN OUR COMMUNITY – FOR COACHING & COMRADERY
TLE MEMBERSHIP - Because WE NEED EACH OTHER!
The Liberated Eater is designed to work like this:
WORKSHOP & MEMBERSHIP GO HAND IN HAND
Take the 12 lesson AUDIO WORKSHOP at your own pace, while being an active MEMBER of the TLE community. Workshop gives you the steps and knowledge you need to change your food-life. MEMBERSHIP gives you the coaching, connection and resources you need to stay on track.
People who study CHANGE know that for us to make and sustain a lifestyle change, we need to be connected to others who understand. As a member you will have a coach and a community who are walking this same path along with you.
What does MEMBERSHIP include:
WEEKLY Q&A WITH CINDY: Weekly group calls with members only. Our one hour discussions focus on answering your questions, working through obstacles, and sharing experiences. These sessions are a safe and healing place for us to meet together. (discussions are recorded for those who can't join us)
COMMUNITY FORUM: Members Only Private Facebook Group
PODCAST Library – An ever growing list of podcasts on subjects you ask for, interviews, new research, etc.
DAILY VIDEO IN YOUR INBOX - A short "shot in the arm" each weekday morning to keep you strong and focused
YOU KNOW FIRST: Members get a heads up on up-coming webinars and eBooks, with Member discounts
I WELCOME YOUR IDEAS! We're a new and growing online community. I want to hear your ideas on how to make TLE an ever improving home base for us.
MEMBERSHIP investment: Right now our GROUND FLOOR PRICING is $19 monthly. For 2016 Members this price will hold from here on out.

Investing in solid support is the shortest route to your goals.
THANK YOU FOR HANGING OUT WITH US!
I would love to give this gift to you...
The Principles that Change Our Lives
It's important to me as a wellness coach for you to have the information and tools you need to reach the level of health you desire.

The 13 Core Beliefs & 4 Core Behaviors of Liberated Eating are the concepts that can take us from feeling crazy with food - to a vibrant, healthy balance. These are the principles that have rescued me and countless others from decades of miserable struggle. These powerful concepts, when practiced consistently over time, become the foundation on which we can build the food-life we have always wanted.

Fill out the form to the right and they are yours - with my pledge to support you on your journey.
13 Core Beliefs, 4 Core Behaviors
Sign in here to receive this helpful Liberating information.
CINDY – FROM A MESS TO A MISSION
BIO
After three decades of living on the crazy-making diet/binge roller coaster, and then stumbling into this glorious freedom "by accident", my life was so positively changed that I couldn't keep it to myself!
I left the art and art history classroom, after teaching for many years, and trained as a wellness coach. Now I LOVE helping others find their way to a sane food-life.
I'm an Auburn grad and earned my coaching certification through Wellcoaches Corporation. Wellcoaches Corporation is the gold standard for wellness coaching, affiliated with The American College of Sports Medicine.
IN A NUT SHELL I DO 3 THINGS:
1. help you understand the physiological, psychological and emotional reasons your past attempts at controlling food haven't worked
2. help you discover your personal-best blueprint for the health, weight and energy you want
3. coach you through the process, connecting and empowering you to find the knowledge, tools and support you need to make, and keep, your genuine lifestyle change
MY MISSION:
• To help you move from chaos to order, from addictive behavior to freedom, from shame to loving acceptance, from despair to hope, and from unhealthy patterns to a sustainable healthy lifestyle
• To create a compassionate coaching environment so you have the safe space you need to make the changes you want to make
• To build an encouraging community so no one has to be alone on this journey – and so we can have some FUN along the way!
• To offer effective, affordable and compassionate on-going support as long as you want it
There are no tricks or gimmicks. Just simple truths that can be trusted. Together we can make them our own!